Add Device Specific RocketApp Configuration
This help article describes how to set a specific configuration for a Rocketapp at the device level. As a reminder RocketApps can be configured at the MSP level, the Customer level and at the Device Level.
For more information about how configurations are distributed and applied, please see Configure RocketApps
Logon to the RocketCyber Console and switch context to the desired customer account.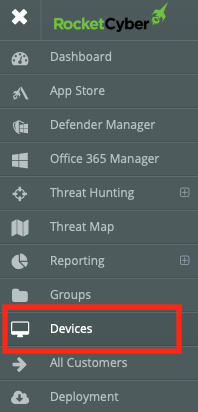 From the left hand Navigation menu, click on Devices

From the Devices View, click on Details on the far right of the device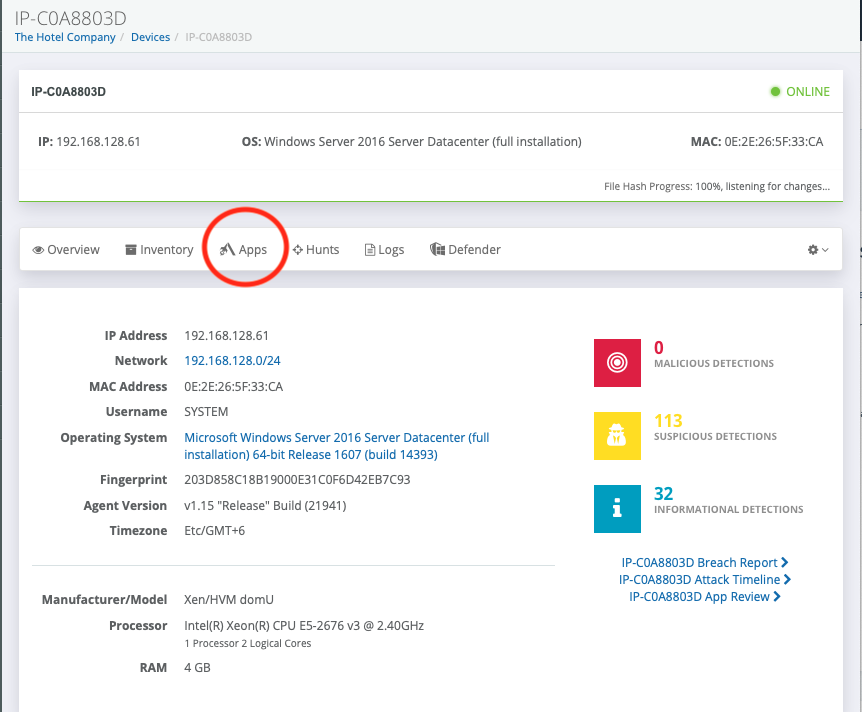 Next, click on Apps tab to display the App Cards for the device.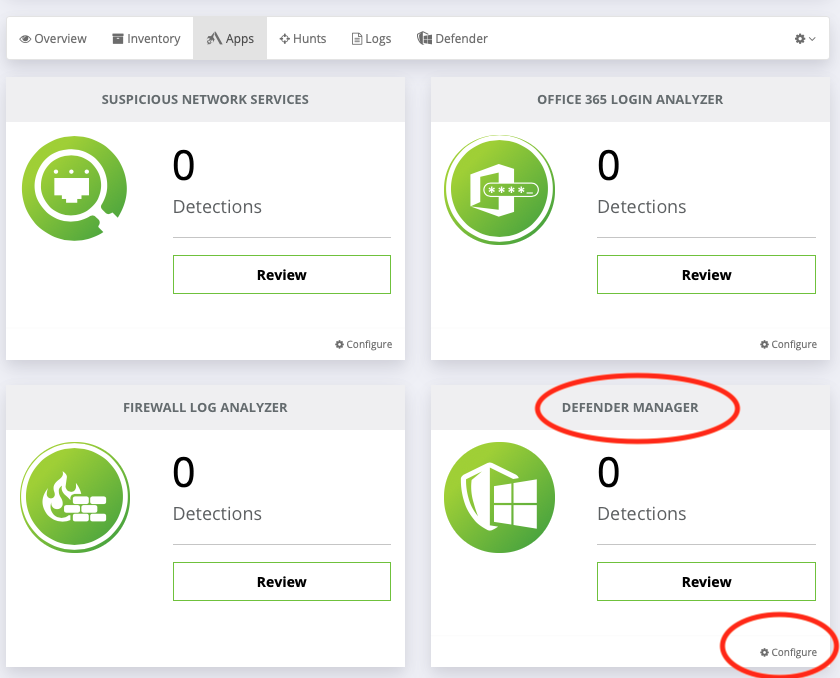 Scroll down until you see the specific app you want to add a configuration for. In this case Defender Manager
Click on Configure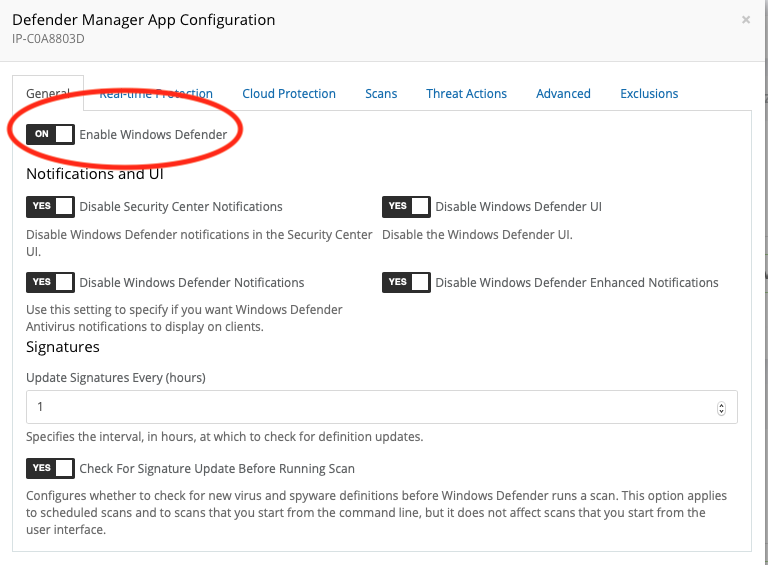 Make any changes you want to the configuration. When finished click the Create or Update button on the lower right corner of the configuration dialog.
The configuration you just saved will be specific for the selected RocketApp on the selected device.
---
---